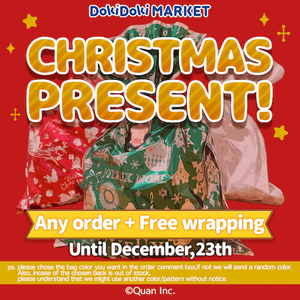 ❤️💚🎄The Christmas event announcement !🎄❤️💚 Free Christmas wrapping for any order.✨  🎅🏼From December 7~23, 2020🎅🏼 please chose the bag color you want in the order comment box, if not we will send a random color. Also, incase of the chosen back is out of stock, please understand that we might use another color/pattern without notice. ps. to make sure that the package will arrives before Christmas, please select DHL/Express shipping method. Incase you chose standard shipping/registered mail, it might takes around 1-3 months to arrives and we are not responsible for the delay. *** The pre-order calendars and discount Sugarcubs plushies...
---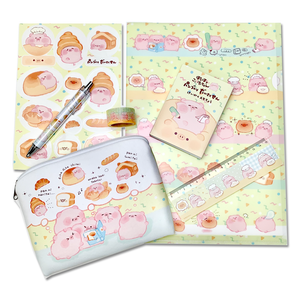 Good day everyone!  How are you feeling today? 💖 DokiDoki Staffs are happy as usual! We are so excited to introduce you a new goods that we just got! 🌟  The Kobuta-chan stationeries set 🐷 ❣️ it is very cute and easy to uses ~ In this set, there are ruler, pouch, pen, memopad, masking tape, stickers and clearfile.  not only kids but an adult also can use these product!!! ~ ♪♪ the pouch texture is very soft. If you don't want to use it to store your stationeries, you can also use it in other various ways! such as a...
---
• new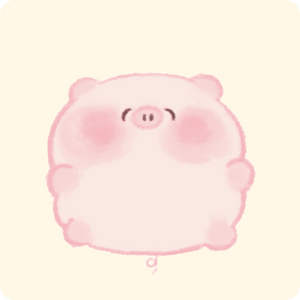 Hello everyone! How have you been?DokiDoki Staffs are doing well as usual! However, the weather getting colder every day ❄️ so it's so hard for us to get up from bed.... 😫💤but even it is cold, we don't feel lonely!You know why? it's because our family are getting bigger✨✨✨From today, The most adorable Japanese little pig "Potepote Kobuta-chan" will join DokiDoki Market 💕🐷   Look at him/her! So cute isn't it💓Kobuta-chan is a very small, hand-held size pig, softly and chewy like Daifuku. Kobuta-chan said that he/she likes to eats, sleeps, plays whenever he/she wants.🍏 🍎 🍐 🍊 🍋...
---
• new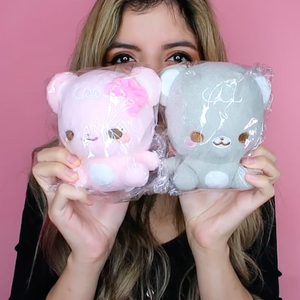 Hello, DokiDoki fans, how have you been?!💖 We're back again with the unboxing video from our fan! 👏 we would like to show you a review from one of our customer, who made an unboxing video of our product "Sugar Gift SP SET" 🤩🐻💓 This set is included Mocha and Latte plush, Headbands, Postcards and Stickers!   How about it everyone? Really cute right!?! DokiDoki staffs really love her unboxing! 😚 We are happy that Alex safely got the package and loves our product! (also, thank you so much for the video! 💓) don't forget to subscribe to her channel! Alex...
---
• new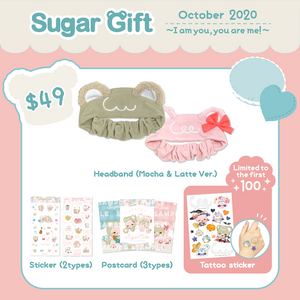 Hello again! How was your day guys?Today we're going to introduce you to our new product of SugarCubs.Which are Headbands, Stickers, and Postcard~~Come with 4 sets, SP,A,B and C!Starts from to 14$ to 99$!   For more information and to buy, please click here Best Lovely Gifts, SugarCubs Headbands: SugarCubs Headband is adorable, useful, and elastic.Besides, there are 2 types(Mocha&Latte) to choose from! SugarCubs Headband is for you The charming point is it SUPER SOFT because it is made of super-soft textiles! which provides comfort on your head while wearing. Moreover, it is EXTREMELY CUTE & GREAT FUNCTIONS.The headband...